As sighted in World Property Journal
According to the National Association of Realtors, existing-home sales rebounded at a record pace in June 2020, showing strong signs of a market turnaround after three straight months of sales declines caused by the ongoing pandemic. Each of the four major regions achieved month-over-month growth, with the West experiencing the greatest sales recovery.
Total existing-home sales, completed transactions that include single-family homes, townhomes, condominiums and co-ops, jumped 20.7% from May to a seasonally-adjusted annual rate of 4.72 million in June. Sales overall, however, dipped year-over-year, down 11.3% from a year ago (5.32 million in June 2019).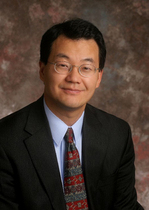 Lawrence Yun"The sales recovery is strong, as buyers were eager to purchase homes and properties that they had been eyeing during the shutdown," said Lawrence Yun, NAR's chief economist. "This revitalization looks to be sustainable for many months ahead as long as mortgage rates remain low and job gains continue."
The median existing-home price for all housing types in June was $295,300, up 3.5% from June 2019 ($285,400), as prices rose in every region. June's national price increase marks 100 straight months of year-over-year gains.
Total housing inventory at the end of June totaled 1.57 million units, up 1.3% from May, but still down 18.2% from one year ago (1.92 million). Unsold inventory sits at a 4.0-month supply at the current sales pace, down from both 4.8 months in May and from the 4.3-month figure recorded in June 2019.
Yun explains that significantly low inventory was a problem even before the pandemic and says such circumstances can lead to inflated costs.
"Home prices rose during the lockdown and could rise even further due to heavy buyer competition and a significant shortage of supply."
Yun's concerns are underscored in NAR's recently released 2020 Member Profile, in which Realtors point to low inventory as being one of the top hindrances for potential buyers.
Properties typically remained on the market for 24 days in June, seasonally down from 26 days in May, and down from 27 days in June 2019. Sixty-two percent of homes sold in June 2020 were on the market for less than a month.
First-time buyers were responsible for 35% of sales in June, up from 34% in May 2020 and about equal to 35% in June 2019. NAR's 2019 Profile of Home Buyers and Sellers – released in late 2019 – revealed that the annual share of first-time buyers was 33%.
Individual investors or second-home buyers, who account for many cash sales, purchased 9% of homes in June, down from 14% in May 2020 and 10% in June 2019. All-cash sales accounted for 16% of transactions in June, down from 17% in May 2020 and about equal to 16% in June 2019.
Distressed sales – foreclosures and short sales – represented 3% of sales in June, about even with May but up from 2% in June 2019.
"It's inspiring to see Realtors absorb the shock and unprecedented challenges of the virus-induced shutdowns and bounce back in this manner," said NAR President Vince Malta. "NAR and our 1.4 million members will continue to tirelessly work to facilitate our nation's economic recovery as we all adjust to this new normal."
According to Freddie Mac, the average commitment rate for a 30-year, conventional, fixed-rate mortgage decreased to 3.16% in June, down from 3.23% in May. The average commitment rate across all of 2019 was 3.94%.
The Mortgage Bankers Assocation Chief Economist Mike Fratantoni also commented on NAR's June housing data saying, "MBA's data has shown a sharp rebound in mortgage purchase applications once states started reopening in May, with activity now surpassing year-ago levels for nine straight weeks. It is thus no surprise that existing-home sales, which are recorded at closing, picked up in June to their highest level since March. We continue to highlight the extraordinarily low level of housing inventory, both in terms of the absolute number of properties on the market, as well …
See full article here – World Property Journal US Home Sales Explode